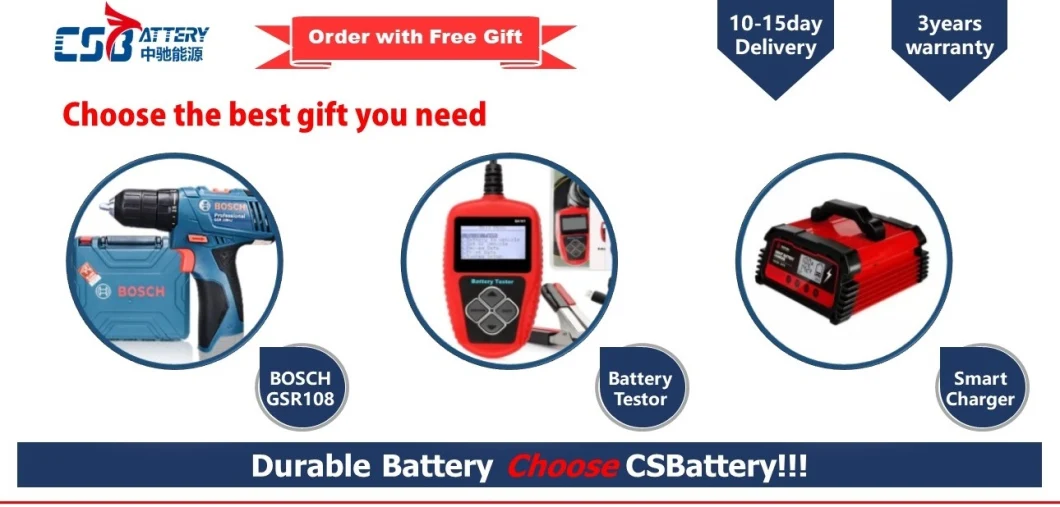 CSBattery Long Life Deep Cycle 6V AGM BATTERY DC 6-220
-------------------------------------------------------------------------------------------------
CSBattery Long Life Deep Cycle 6V AGM BATTERY DC6-220 sepcidication
DC6-220

Nominal Voltage

6V (3 cells per unit)

Design Floating Life @ 25ºC

20 Years

Nominal Capacity @ 25ºC

20 hour rate@ 21.0A, 5.4V

220Ah

Capacity @ 25ºC

10 hour rate (37.8A, 5.4V)

198Ah

5 hour rate (66.8A, 5.25V)

175Ah

1 hour rate (233.3A, 4.8V)

127.1Ah

Internal Resistance

Full Charged Battery@ 25ºC

≤2.7mΩ

Ambient Temperature

Discharge

-25ºC~60ºC

Charge

-25ºC~60ºC

Storage

-25ºC~60ºC

Max.Discharge Current

@ 25ºC 660A(5s)

Capacity affected by Temperature (10 hour )

40ºC

108%

25ºC

100%

0ºC

90%

-15ºC

70%

Self-Discharge@25ºCper Month

3%

Charge (Constant Voltage) @ 25ºC

Standby Use

Initial Charging Current Less than 44A Voltage 6.8 - 6.9V

Cycle Use

Initial Charging Current Less than 44A Voltage 7.2 - 7.45V

Dimension (mm*mm*mm)

Length 306±1 * Width 168±1 * Height 220±1 (Total Height 225±1)

Weight (kg)

31.6±3%
DC SERIES LONG LIFE DEEP CYCLE VRLA AGM BATTERY
Voltage: 6V, 8V, 12V
Capacity: 6V200Ah~6V420Ah, 8V170Ah~8V200Ah, 12V14Ah~12V300Ah.
Designed floating service life: 12-15 years @ 25 °C/77 °F.
Summary for Solar deep cycle agm battery
Since 2003, CSBattery start the research and produce sealed free maintenance AGM and GEL storage batteries. Our batteries are always in the process of innovation according to market and environment: AGM battery CS series→GEL battery CG series→Deep Cycle AGM battery DC series→High Temperature Long Life Deep Cycle GEL battery DC series.
HTD series deep cycle AGM battery is specially valve regulated sealed free maintenance deep cycle AGM battery with 12-15 years design life in float service, perfect choice for deep cycle use, 30% longer life than regular AGM battery, reliable for backup use and solar cycle use.
Features and Advantages for Deep cycle UPS battery
CSBattery DC series deep cycle long life vrla amg battery uses a different super-c additives in the positive plates and special AGM
separators, The DC series features 30-50% higher cyclic life with 12-15 years of float life when compared to the standard Duration range. This series is highly suited for very unreliable power applications requiring the batteries to provide extra cyclic life performance such as PV solar system applications, BTS system, small RE systems and electric vehicles.
1. Three years warranty for solar cycle use daily.
2. 30% longer life than regular AGM lead acid battery.
3. Longer life and higher stability for deep cycle use.
4. Use Super-C additives lead plates: Deep discharge recovery capability.
5. Cycle usage: 50% DOD, >1200cycles.
Construction for Solar deep cycle agm battery
1. DC series deep cycle agm battery adopts unique grid structure, special super corrosion-resistant alloy and unique active material formula, which can improve the efficiency, so DC battery recover performance is excellent after deep discharge even discharge to empty, also with the advantage of high durability, enough capacity and long cycle life.
2. All in DC battery adopts high pure raw materials since original, so its self discharge rate is very low below 3% every month.
3. The electrolyte adopts low density gel electrolyte and add particular electrolyte additive, so can lower the corrosion of lead plates by electrolyte, reduce the problem of stratification of electrolyte density, result in to improve the battery charge receive capacity and over discharge performance, finally can extend the battery cycle life on a higher level.
4. DC battery adopts unique radial grid structure and super thick lead plates, in order to extend battery cycle life. Enhancing lead plates thickness ensure that battery can realize self protect of over discharge so can avoid battery over discharge.
5. It adopts patent technology of high strength tight assemble and 4BS lead paste, so can extend the battery cycle life obviously.
6. It adopts battery formation innovative technology, so can reduce of the possibility of lead plates secondary pollution and improve the battery consistency.
7. DC battery adopts gas recombination technology and high reliable seal technology, ensure battery own super high seal reaction efficiency, no acid fog spill and no pollution.
Applications for Deep cycle solar battery
Electric Powered Vehicles, Pumps, Golf Cars and Buggies, Tour bus, Sweeper, Floor cleaning machines, Wheel Chairs, Power Tools, Electric Powered Toys, Control System, Medical Equipments, UPS and Inverter systems, Solar and Wind, Servers, Telecom, Emergency and Security systems, Forklift, Marine and RV, Boat and so on.

CSBattery Product Structure

Component
Positive plate
Negative plate
Containe r &Cover
Safety valve
Terminal
Separator
Electrolyte
Pillar seal

Features

Thick high Sn low Ca grid with Special paste

Balanced Pb-Ca grid
for improved recombinati on efficiencv

Fire resistanc e ABS (UL94-V0octional)

Flame
Si-Rubber and aging resistance

Female Copper lnsert

Advanced PVC /AGM
separator for high pressure cell desbm

Silicon Gel

Two layers epoxy resin seal
Ø Positive plate : Thick high Sn low Ca 3D flat pasted plate Ø Negative plate : Balanced Pb-Ca grid and AM with Supper-C addtives
Ø Separator : Imported Amer-sil PVC separator for Gel battery Ø Electrolyte : nano GEL electrolyte
Ø Battery container and cover : ABS for higher temperature Ø Pillar seal : 100% factory tested, proven two layers epoxy resin seal
Ø Relief valve : Complete with integrated flame arrestor
CSBattery Assembling

CSBattery Quality Control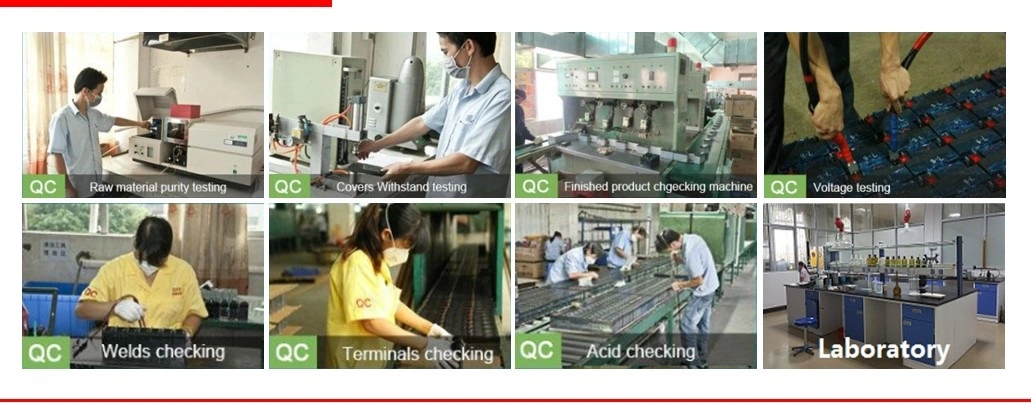 CSBattery Certification


Ø IEC 60896-21/22 Ø IEC 61427 Ø ISO9001/14001/18001 Ø Eurobat guide, long life Ø BS6290 part 4
Ø GB/T 22473 Ø CE Ø MH63727-UL
CSBattery Projects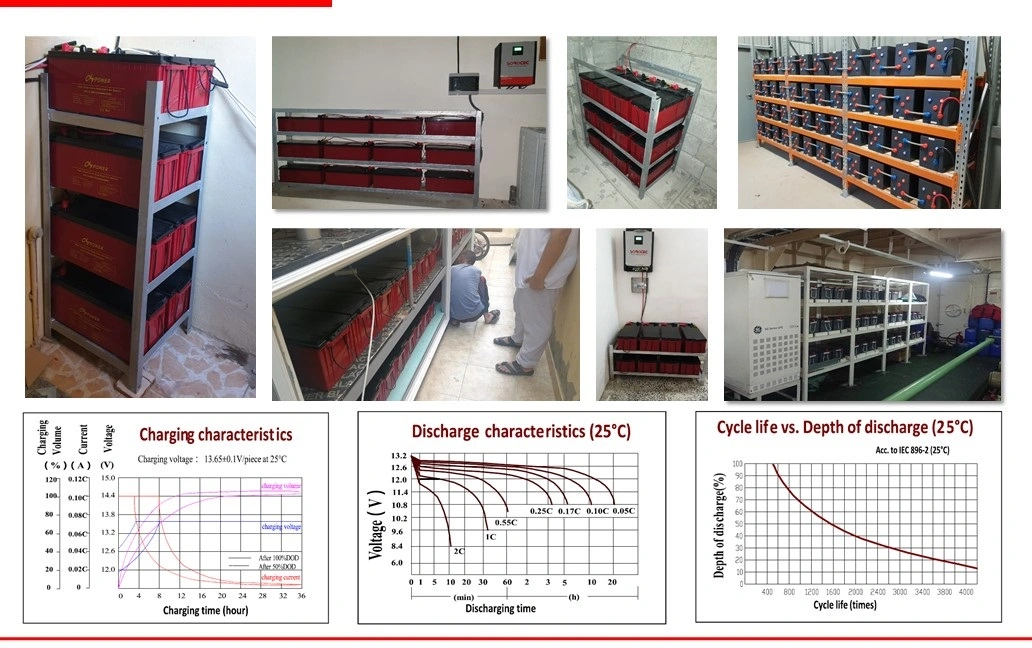 CSBattery Applications

Application for HTB High Temperature Deep Cycle GEL Battery:
Ø
Electric Powered Vehicles
Ø
Wheel Chairs
Ø
BTS Stations
Ø
Medical Equipment
Ø
Solar and Wind
Ø
Golf Cars and Buggies
Ø
Power Tools
Ø
Control System
Ø
UPS systems
Ø
Emergency systems
CSBattery Factory

CSBattery ENERGY CO.,LIMITED

is a professional manufacturer and exporter of environmental friendly Rechargeable Deep Cycle AGM Sealed Lead Acid (SLA) Batteries, Solar GEL Batteries, Front Terminal Battery, High Temperature long life GEL battery, OPzV Battery, Car/Auto Batteries, Telecom Batteries, Lithium batteries and other Solar related products such as Solar inverter, Solar charger controller, Solar panel and so on.
CSBattery Customers

CSBattery Packing

CSBattery FAQ
---------------------------------------------------
Ø
Q1. Can your battery be delivered by sea and air?
A: Yes, our batteries can be delivered both by sea and by air. We have MSDS, test report for safe transport as non-dangerous products.
Ø
Q2. Can I put my logo on the battery?
A: Yes, you can print your logo on our batteries when you order reach 20ft container quantity. If not, price will be negotiated.
Ø
Q3. Can I fast charge my battery?
A: Fast charging is not recommended as ifs harmful for the battery.
Ø
Q4. Can I do a partial replacement of my batteries?
A: Partial battery replacement of lead acid battery banks is not recommended.
Ø
Q5. How about your delivery time usually?
A: About 7 days for stock products, around 20 days for half container products, 30 days for 20ft full container products.
Ø
Q6. Are you a battery manufacturer, and do you produce the plate by yourself ?
A: Yes, we are a professional battery manufacture in Guangdong Province, China. And we produce plates by ourselves.
Ø
Q7. What certificate your company have?
A: ISO 9001, ISO 14001, OHSAS 18001, CE, UL, IEC 61427 test report, Patent for gel technology and other Chinese honor.
Ø
Q8.What is your warranty time for VRLA battery ?
A: It depends on battery capacity, depth of discharge, and battery usage. Please kindly contact us for accurate information based on detailed requirements.
Ø
Q9. Why battery has different capacity at different hour rate?
A: The capacity of a battery, in Ahs, is a dynamic number that is dependent on the discharge current. For example, a battery that is discharged at 10A will give you more capacity than a battery that is discharged at 100A. With the 20-hr rate, the battery is able to deliver more Ahs than with the 2-hr rate because the 20-hr rate uses a lower discharge current than the 2-hr rate.
Ø
Q10. What is the shelf life of VRLA battery and how to maintain the battery?
A: The limiting factor of battery's shelf life is the rate of self-discharge which itself is temperature dependent. VRLA batteries will self-discharge less than 3% per month at 77° F (25° C). VRLA batteries should not be stored for more than 6 months at 77° F (25° C) without recharged. If in hot temperature, recharge it every 3 month. When batteries are taken out of long storage, it is recommended to recharge before use.
Ø
Q11. How does your factory control the quality?
A: We Adopt ISO 9001 quality system to control the quality. We have Incoming Quality Control (IQC) department to test and confirm raw material meets high quality producing requirements, Production Quality Control (PQC) department contains The first Inspection, In-process quality control, acceptance inspection and full inspection, Outgoing Quality Control (OQC) department confirm no defective batteries come out from the factory.
Product specifications and models
----------------------------------------------------------
Long Life Deep Cycle 6V AGM

BATTERY

Model

Nominal Voltage (V)

Capacity (Ah)

Dimension (mm)

Net Weight

Gross Weight

Terminal

Length

Width

Height

Total Height

kgs

kgs

DC6-200

6

200

306

168

220

222

30

30.1

M8

DC6-210

6

210

260

180

247

249

29.5

29.6

M8

DC6-220

6

220

306

168

220

222

31.5

31.6

M8

DC6-225

6

225

243

187

275

275

30.5

30.6

M8

DC6-250

6

250

260

180

265

272

34.5

34.6

M8

DC6-310

6

310

295

178

346

366

46

46.2

M8

DC6-330

6

330

295

178

354

360

46.6

46.8

M8

DC6-380

6

380

295

178

404

410

55.3

55.8

M8

DC6-420

6

420

295

178

404

410

56.8

57.3

M8

DC8-170

8

170

260

182

266

271

34.3

34.8

M8

DC8-200

8

170

260

182

295

300

38.3

38.8

M8

Inquiry US And Choose Your Gift Now ^.^