Popular Home Like Design Multi Functional Patient Medical Clinic Electric Hospital Bed for Nursing Home
Product Basic Functions

Back Up

Patients can sit up and do some daily life activities easily, lessening nursing burden for both patients and nurses.

Leg up & Leg Down

Relax patients legs, promote legs blood circulation, preventing varicose veins and easily for legs' daily care.

Chair Position

Adjust bed to a comfortable position to meet amusement, dining, reading and cleaning.

Left/Right Semi-Turning

Help patients to turn over easily, relieve paralyzed patients' body bruising, effectively protect patients from decubitus.

On Bed Toilet

Toilet hole can be open by slide lock, Paralyzed patients can defecate on bed and keep clean.

Easy Move
Equippmed with four independent lacking mute casters to move the bed easily and quietly.

Forward Lean Protection

Protect user from leaning forward and off the bed.

Anit Side Slip

Protect user from side falling.

Dual-mode Driving
crank can be used to operate all the functions in case power off.
Infusion Function
Equipped on bed infusion pole and infusion pole holder.
Dinning Function
Equipped with on bed dining table.
Head/Feet Washing

Paralyzed patients can be washed head and feet on bed.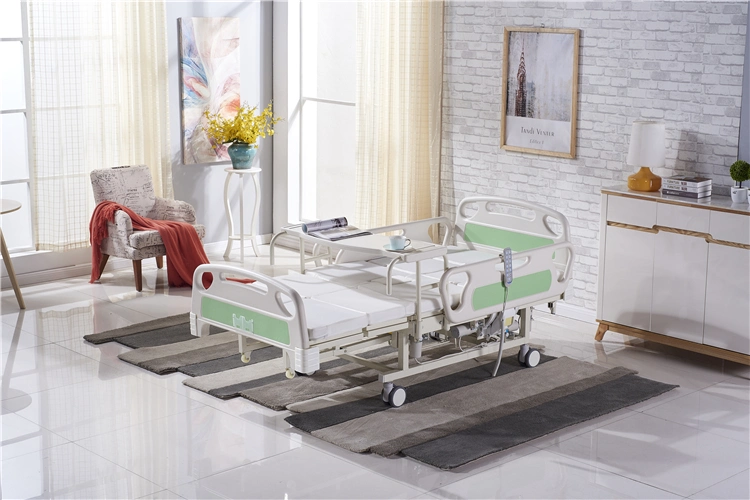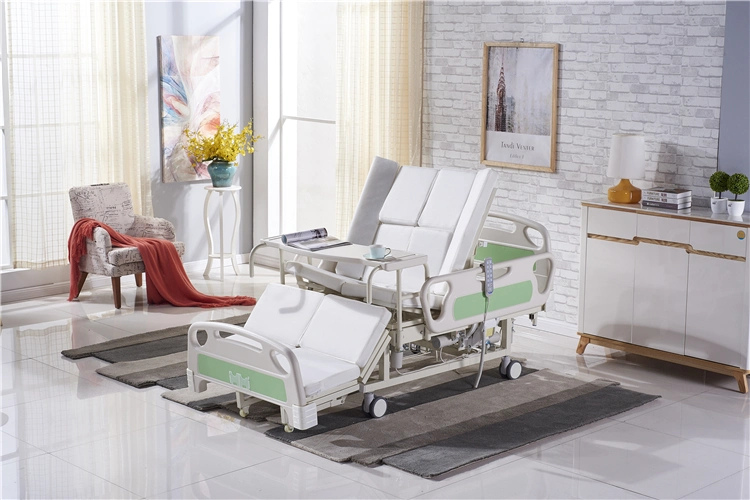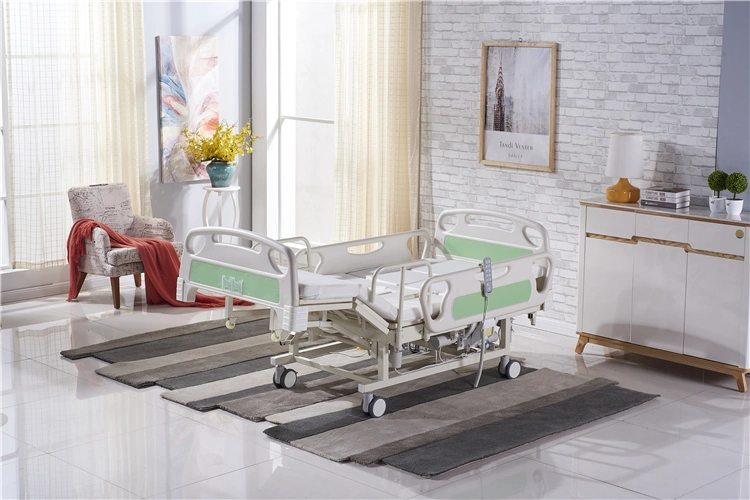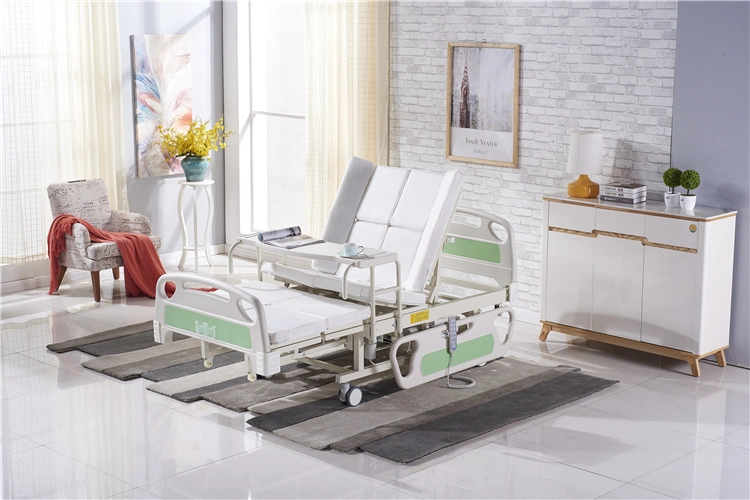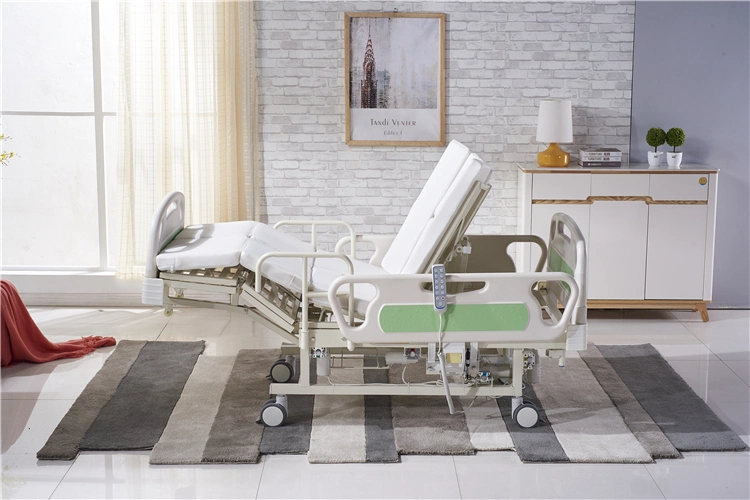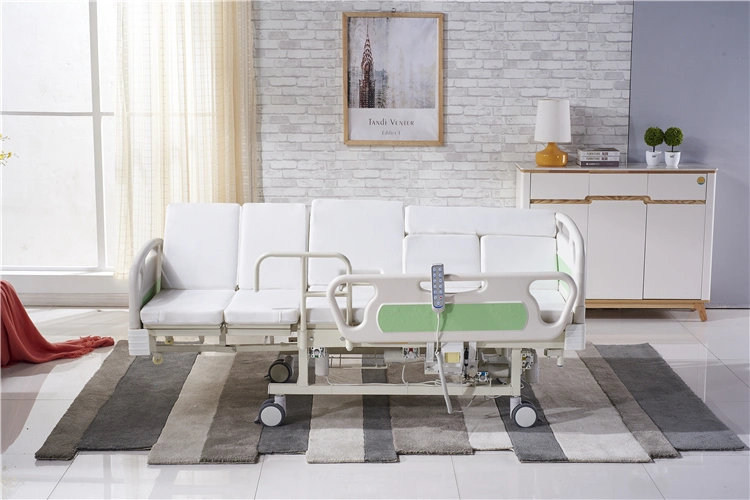 Packing List
Bed Board
carbon steel material*1 pc
Head/Foot Board
MDF board *1 pair
Side Rails
ABS* 1 pair
Motor System
CE & ROHS certificated*1 set
Mattress
high density foam* 1 set
Casters
independen locking mute casters* 4 pcs
Head Washing Basin
ABS* 1 pc
Infusion Pole
stainless steel* 1pc
Dinning Tray
ABS* 1 pc
User manual
1 pc
Bed Pan
ABS* 1 pc
Packing Carton
7 layers* 1pc
Our Company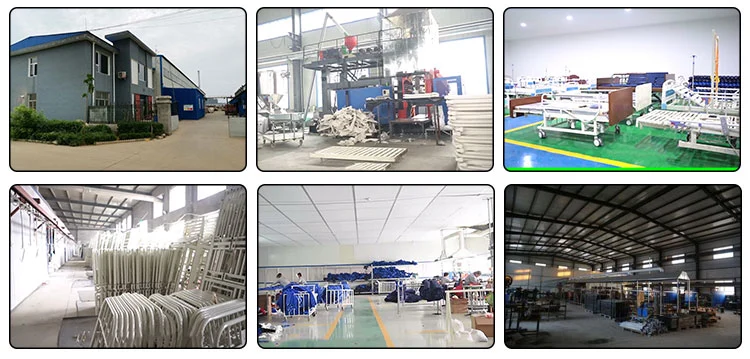 Customers' Visit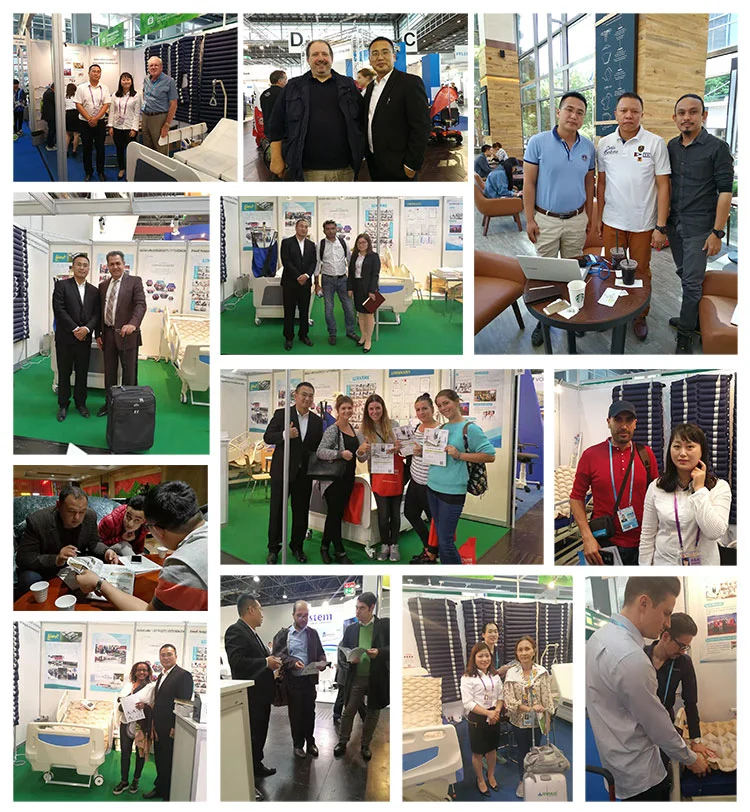 Project Cases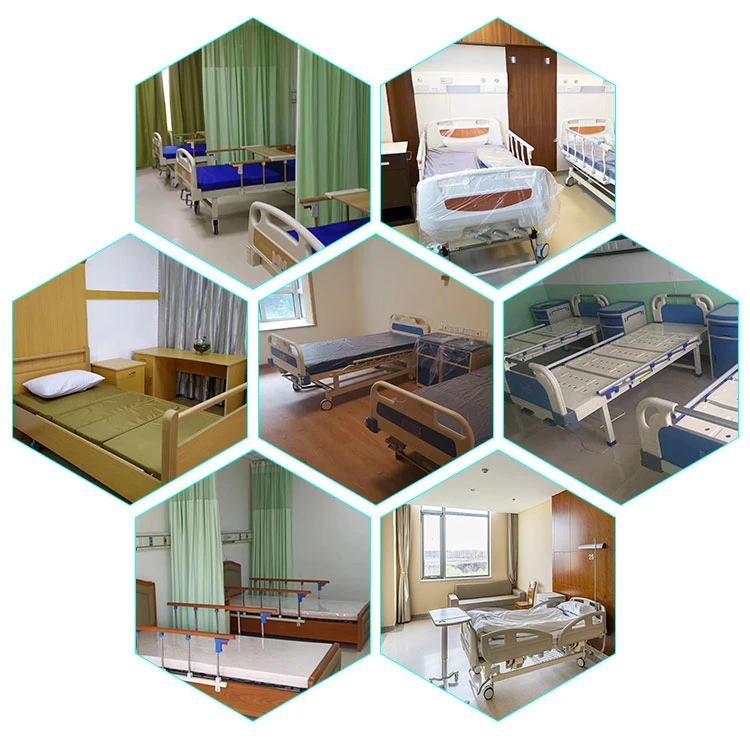 FAQQ: Where is your factory located? How can I visit you?A:
Our factory is located in medical devices production zone, Jizhou District, Hengshui City which is near the capital Beijing. You can fly to Beijing Capital International airport. Then take 1 hour high speed train to our city.
Q: What are your own-produce products?
A: We produce hospital beds, home nursing beds, anti-bedsore air mattresses by ourselves. We can get very reasonable prices and high quality related products for you. Such as wheelchairs, walking aids, crutches, commode chairs, medical protective equipment.
Q: What are your payment terms?
A: T/T and L/C are the most common use payment terms. We also have rich experiences in D/P, DA and other payment terms. We will do what we can do to provide advantages.
Q: Do you accept OEM or ODM orders?
A: OEM and ODM orders is highly welcomed. Please contact our sales for our OEM and ODM cases for your kindly information.
Q: What is your QA/QC policy?
A: We have complete QA/QC regulations and strictly obey the regulations during the all production procedures. Please ask for the regulations and cases from our sales directly.
Q: What's your warranty policy?
A: We provide 1 year warranty for our products. Send us pictures or videos to the sales, we will provide after-sales services for you.