Introduction
The electric nursing bed is a seven-function nursing bed designed and developed for ICU intensive care unit, high-grade wards and other rooms. The product has multi-position adjustment function, adopts high-grade motor to electrically control position conversion, and has stable performance and no noise. The bed surface is formed by using high-quality cold rolled steel plate with a die, punching the bed surface, and the thickness of the steel plate is more than or equal to 1.0 mm. The die pressing bed plate process is adopted, and the steel plate is added with strong ribs to increase strength and increase bearing capacity to a greater extent. The surface is treated by automatic electrostatic plastic spraying. The coating is uniform and has the characteristics of antibiosis, acid and alkali resistance, corrosion resistance, fade resistance and the like. It is a high-performance and multifunctional electric turn-over nursing bed.
Features
The bed uses Jeichang motor (imported motor is optional). There are 4 motors. The thrust of a single motor can reach 6000N N. The control system uses manual control board to operate and complete various functions of medical bed, including buttons for back lifting (up and down), leg bending (up and down), overall lifting (up and down), left turning over and right turning over.
Parameters
Length: 2230mm Width: 1160mm Overall lifting height of bed body: 510-610mm Back lifting angle: 0-75 5 Leg lifting angle: 0-35 5 The bed body inclines left and right: 25+5 Static bearing of bed body: ≥400kg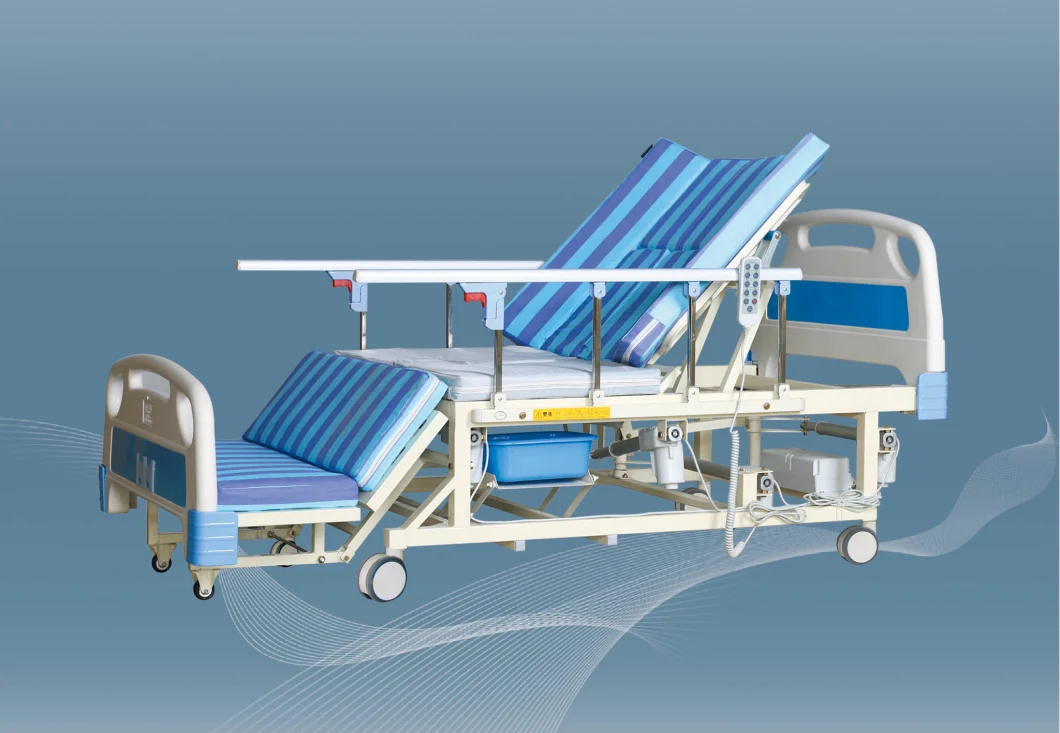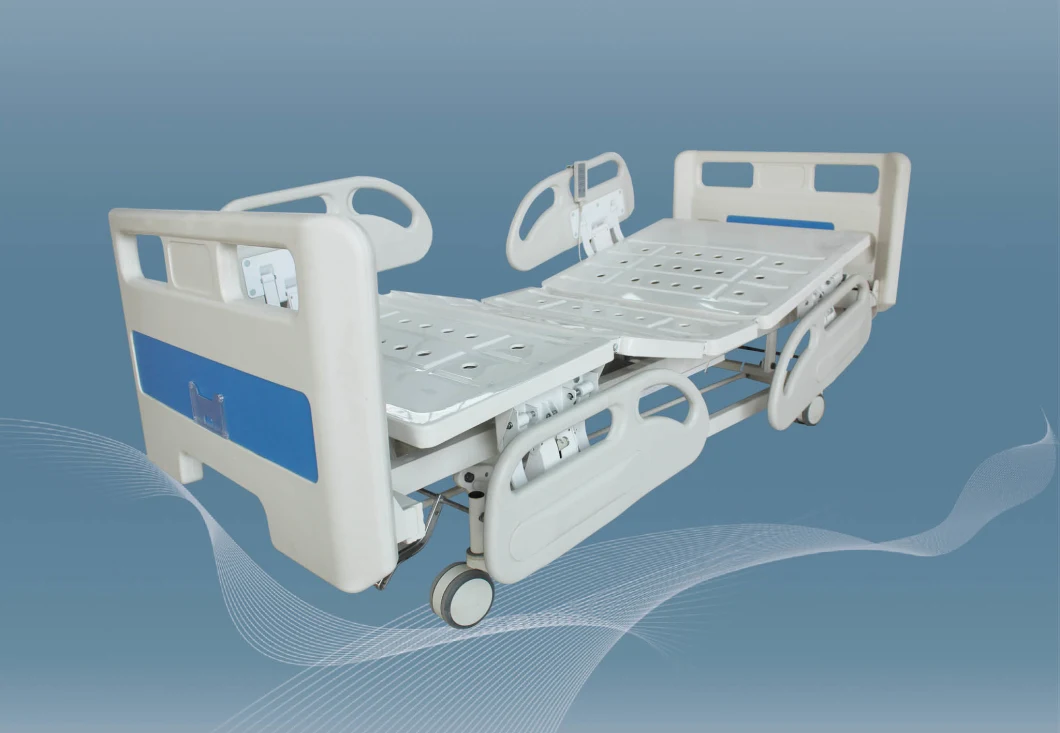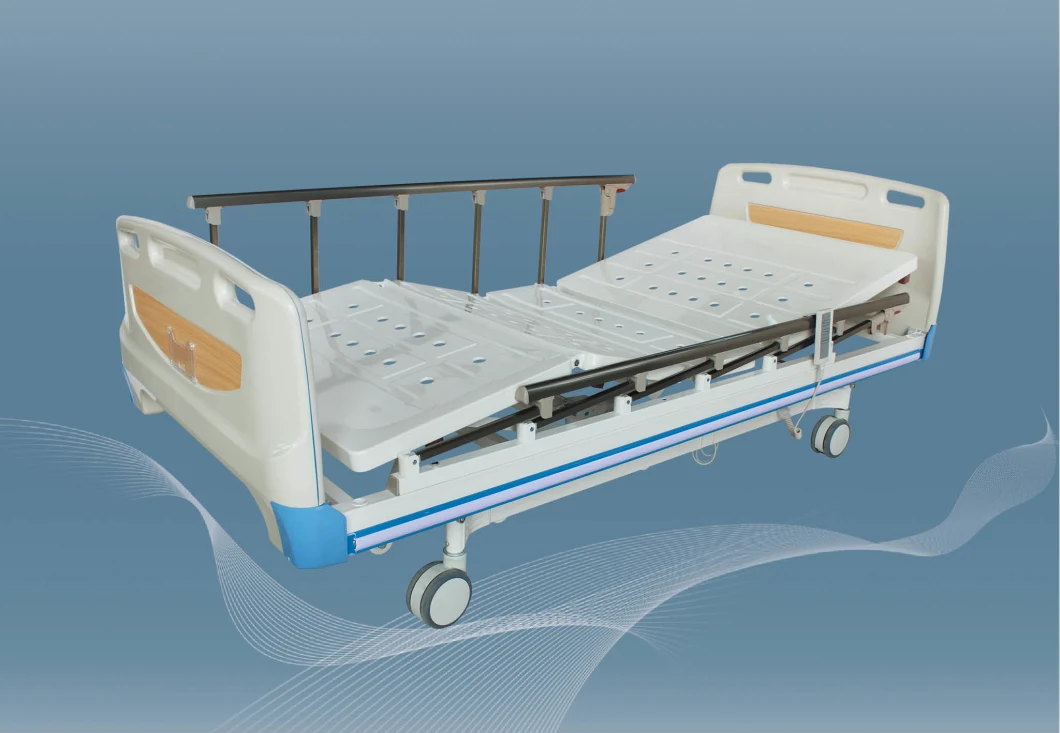 Welcome your early contact and orders here!